Europe's wind energy sector is strategic to the EU and its target to becoming carbon neutral. While the sector already contributes 15% to Europe's power generation, the current rate of installations has to double, if it is to achieve the goals of the European Commission's Green Deal. For the years 2020 to 2022 new onshore and offshore wind projects could reach a financial volume of €94bn, representing roughly 60 gigawatts of new wind energy capacity (according to WindEurope). The pace of investments is bound to accelerate further as current low interest rates are expected to persist, providing a favourable environment to take on debt for long-term investments.
As a result of the increasing spread for wind energy the permit process has become lengthier while appeals against granted permits multiplied as well. That has created uncertainty, weighing on future installation as funders and developers require predictability to move ahead with their investment and planning decisions. Insurance is able to address these uncertainties.
Products such as permit challenge covers help to transfer the risk of an unpredictable permit process from the balance sheet of an investor or developer to the insurer, thereby improving the bankability and valuation of the asset. The Public Law cover of MX Underwriting specifically addresses this issue as it enables the financing of renewable energy projects to go ahead, eventually unlocking many of those projects which are currently entangled in a lengthy permit or judicial process.
Figure 1: Investment outlook to 2022 allowing for a 3-month delay for COVID-19


Source: WindEurope, 2020
Great aspirations under delay.
In September 2020 the German government announced its decision to speed up its transition to renewable energy and to increase its share in the country's power consumption mix from currently 53.5% to 65% by 2030. The announcement expands on Germany's Climate Action Programme 2030, published in 2019 setting the target for Germany's power sector for becoming greenhouse-gas neutral by 2050. The plan resonates well with a similar announcement by President Emmanuel Macron from November 2018 of turning France carbon neutral by 2050 and the European Union's Green Deal, setting the same target in 2019.
For Germany's on- and offshore wind energy sector, the governments newly announced decision marks an increase of an additional 30 gigawatts to the country's current capacity of 61 gigawatts. The objectives are ambitious as permit issues have been substantially delaying the deployment of wind energy. In Germany the duration to obtain the permit for a windfarm has more than doubled from 300 to 400 days in 2016 to more than 700 days in 2017. As a result, the number of permits dropped from its height of close to 10.000 megawatts in 2016 to only 1.400 megawatts in 2017 and further to 1.350 megawatts in 2018. According to WindEurope final investment decisions reached a record low with solely €250 million in 2019. Although the government is taking measures to address the frustrating process, permits are only slowly picking up gain. In 2019 Germany installed close to 1.100 megawatts onshore, while there were 2.300 in Spain and 1.600 in Sweden.
Figure 2: Total installed wind power capacity by country, 2019


Source: WindEurope, 2019
The process is further delayed by lawsuits that are filed against the deployment of windfarms. In 2019 the German «Federal Association for Wind Energy» (BWE) counted more than 300 suits with a total of approximately 1.000 megawatts of capacity that were blocked in disputes despite they might have had a permit or were in the process to receive one. Since permits are only granted for a limited time until they have to be executed, these suits can first delay and eventually lead to a complete cancellation of an installation. Given the uncertainty, many tendering procedures have not been underwritten to full capacity in 2018 and 2019 (according to BWE).
The delay in permits is only one of the challenges that the wind energy sector faces and demand certainty. Until recently the industry benefited from fixed feed-in-tariffs, whereby governments offered a fixed price for the electricity produced by windfarms. This provided planning security to developers and lenders and access to cheap financing. As the technology has matured and became cost-competitive national governments switched to market-based instruments such as auctions. As a result, the sector has seen an increase in corporates, such as Amazon or Google, seeking renewable electricity through Power Purchase Agreements, which provide them with a stable price for their energy needs while helping them to fulfil their sustainability commitments. However, also this growing segment of wind energy producers and consumers demand predictability as a basis for their investment.
About MX Underwriting.
MX Underwriting is a well experienced insurance provider specialized in covering risks that arise in the transaction and development of real estate property. While most of these risks relate to questions of ownership, use or to the environmental lability of a property, MX Underwriting has also developed a cover that addresses risks that arise due to legal challenges to a permit of a property resulting in its delay, interruption, change of even the annulment of a permit. More specifically, has MX Underwriting dedicated its expertise to these challenges as they occur in the planning and development process of wind farms.
Permit challenge insurance to address the issues derailing wind energy permits.
In the development of renewable energy projects, permits may be challenged, delayed, modified or even annulled. The implications for a project and its individual sponsoring or funding can be significant and endanger the viability of a project and its financing. Permit challenge insurance is a financial tool the helps to protect and unlock financing or funding in renewable energy projects and transactions.
If a permit challenge succeeds, investors are bound to incur a substantial financial loss due to the delay in commissions they budgeted or due to the modification or annulment of the permit experience additional cost or even the loss of their investment. The cover assures that sponsors can meet their financial obligations towards their investors and lenders over the lifecycle of the project, including loan repayments schedules and shareholder loans. In the event of the annulment of a permit the MX Underwriting cover repays the 3rd party financial obligations, provided the permit cannot be fixed by an appeal.
Permit insurance is applicable whenever the permit for a windfarm is challenged, providing security and peace of mind to lenders and investors. Through the risk transfer to MX Underwriting, the valuation of the project is freed of the uncertainty regarding the outcome of the permit process. As a result, the insurance protection improves the bankability of the project and unlocks reserves that the sponsor might otherwise need to hold to cover for the risk that the permit is annulled or revoked.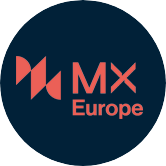 At MX Underwriting Europe, we provide broker partners and their clients with underwriting solutions for Environmental, Financial, Motor, Property, and Liability risks.