Steps are being taken across Europe to significantly reduce permit-granting timelines in an effort to accelerate the energy transition. But will it mitigate local opposition?


Renewable energy investments across Europe received a boost at the end of 2022 when EU energy ministers signed off on emergency measures to accelerate permitting for renewables projects. It is the first time the EU has defined in law the expansion of renewables as a matter of overriding public interest. The decision came as part of plans to clear the way to accelerate the energy transition as a means of reducing the EU's dependence on Russian fossil fuels.

In parallel, the EU is also reviewing its renewable energy directive (REDIII), which will create a longer-term new framework for permitting. Negotiations on REDIII are underway between EU member states and the European Parliament.


Despite these regulatory initiatives to shrink approval timelines, there is still a disconnect between what regulators want and the wishes of many local communities. Inviting input from a local community and demonstrating a renewable energy project's advantages to them remains essential, not only help bring them on board, but also to make the proposal attractive to permit issuers, financiers and insurers alike.


Public perception of wind farms

Part of the problem is a paradox in public opinion. While polls will consistently find that 70–80% of people are in favour of wind energy across Europe, opposition to onshore wind farms is rife. Over the past few years, onshore wind plans in one-fifth of Dutch municipalities have been affected by a lack of local support, with dozens of projects being cancelled, delayed or put on hold amid protests from residents. Continuing into March 2023, indigenous and environmental activists, including Greta Thunberg, protested in Norway to demand the removal of wind turbines from reindeer pastures.

Local opposition is often overlooked or misunderstood by developers and regulators alike. It is easy for concerns to be written off as "nimbyism" and ignored. Mandating faster permitting by law will not automatically change this and indeed, may exacerbate it. The need for dialogue with local communities has never been greater if Europe is to attain its climate as well as energy security goals.

Jean-Claude Domaingue is an insurance industry specialist at MX Underwriting Europe with extensive experience in litigation risks holding up the delivery of renewable energy infrastructure. According to Domaingue: "Our first projects ten years ago were trying to help developers build and regenerate city centres. This was felt to have a social purpose, but they ignored the effect on locals, and this is what's happening with renewable energy.

In the past, you didn't have the density of [renewable energy] projects or the scale which meant that local opposition was mobilised," he adds.

Today, European governments are setting high targets for renewable energy infrastructure development. Combined with an era of social media where opposition can spread thick and fast, protests can quickly grow and put a stop to projects.

Reasons for local opposition can vary, although they often cite issues such as noise, health, property values and horizon pollution. Ironically, environmental considerations are a common point of contention (such as impacts on local wildlife), and recent protests against wind turbines in Norway from indigenous Sami groups have cited a violation of human rights in reindeer herding districts, too.

Inviting local input from the start

Ultimately, opposition often boils down to local impact being ignored in favour of the big picture: Are rural communities making sacrifices for the benefit of cities, and is the transition to green energy coming at the expense of indigenous rights?

Effective communication between local communities and developers is essential, and a company like MX Underwriting Europe, which ensures against permit risk across Europe, has experience and expertise to offer to help these engagements. Domaingue suggests a dialogue should start as soon as possible with an emphasis on mutual benefits: "If you were building a factory or other real estate, part of the planning considerations are the extent to which you provide employment [and] the extent to which you know you are going to enhance the [local] environment. There are a lot of social considerations that go into getting a permit for a factory or an office, [but for energy] the social and local economic benefits don't yet seem to be visible enough."

Involving locals early in the project allows developers to listen and seriously consider their concerns. They can also communicate local benefits, such as jobs, opportunities for citizens to invest in the project, and reduced energy bills once it is up and running. This will help build local support and reduce the risk of opposition and delays. And that, in turn, will make renewable energy projects more insurable and therefore more financeable.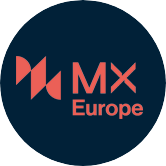 At MX Underwriting Europe, we provide broker partners and their clients with underwriting solutions for Environmental, Financial, Motor, Property, and Liability risks.